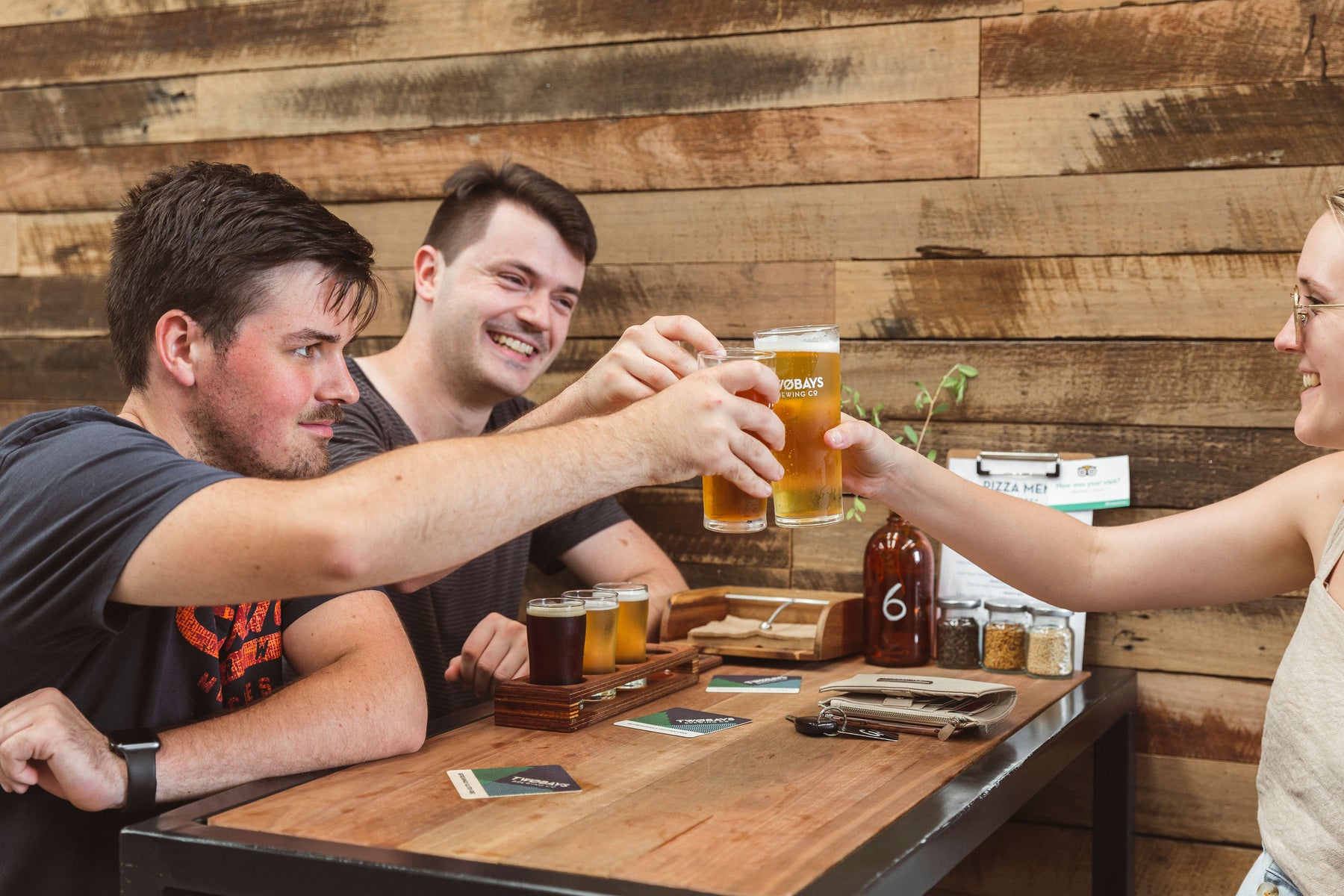 Happy International Coeliac Day!
As we start to emerge from COVID-19, I've been reflecting on isolation and that feeling of social alienation. It's how I used to feel before I opened TWØBAYS and we started making a range of gluten free craft beer.
So even though I can only share a beer with a few friends and family members this International Coeliac Day, it's great to be able to share a beer at all! 
As a Coeliac, you have to be very careful with food and hygiene – just as everyone has had to these last few months. And this is why we decided to open Australia's first gluten free taproom; people love coming here and not having to worry about food and drink being safe to enjoy. We can't wait to open up again when it's safe to do so!
Cheers! 🍻from Richard Jeffares, TWØBAYS Founder and CEO
The very reason I started a brewery was because I knew other Coeliacs, and those with gluten intolerances, shared the same feelings. We missed a very simple pleasure in life – enjoying choice of great beer to share and compare with friends and family.
It's been tough with the Taproom closed since March, and my full empathy goes out to teams at hospitality businesses and craft liquor producers, especially those who are heavily reliant on Taprooms and Cellar Doors.
The TWØBAYS Taproom has always been a major part of our vision – we want people to come and explore gluten free beer on tap, read the tasting notes and compare with friends. We miss the smell of wood-fired pizza and the buzz of friends and family enjoying the full TWØBAYS experience.
When safe to do so, we really look forward to making this available once again.
For now, it's great to know gluten free beer drinkers have plenty of options with which to safely raise a toast on International Coeliac Day.
Cheers! 🍻
#CoeliacUnited #CeliacUnited #internationalcoeliacday