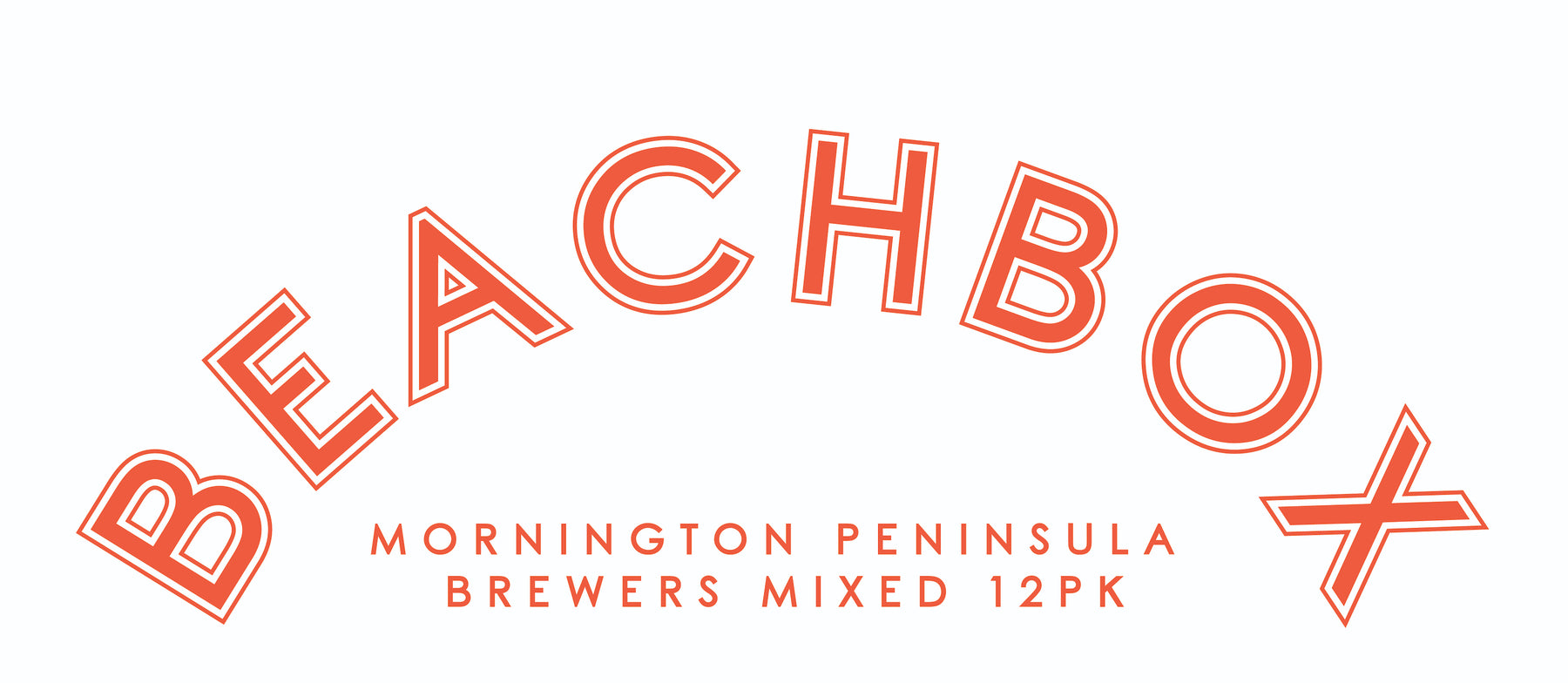 Mornington Peninsula Brewers Beach Box helps to keep local beer alive
It's during times of hardship that Australians rally best. And now six mates from the Mornington Peninsula have put their heads together to get the freshest mix of locally-brewed beers into the hands of Victorians.
We're stoked to be adding our XPA and Mosaic Session IPA to the very first Mornington Peninsula Brewers' Beach Box; a mixed 12-pack with two styles of beer from each of six independent breweries in the region.
Richard Jeffares, CEO and Founder at TWØBAYS Brewing Co, says: "This is local collaboration at its best. Beach boxes are an iconic symbol of everything the Mornington Peninsula stands for – a simple outdoor life where everyone can enjoy the variety of this beautiful region, and what it has to offer."
The Beach Box showcases some of the finest beers from this craft liquor hotbed – all originally brewed within a 25-kilometre radius. It contains brews from the Peninsula's oldest craft brewery (Red Hill), to one of its newest (TWØBAYS Brewing Co), and everything in between, including Jetty Road Brewery, St Andrews Beach Brewery, Mornington Peninsula Brewery and Dainton Brewery.
Grant Rodgers, Jetty Road Brewery Managing Director, says: "this is exactly the kind of project the Peninsula needs right now. It's an amazing community we have here – and we're fortunate to have some of Australia's finest producers on our doorstep. In a time when Victorians can't enjoy the Peninsula in its full glory, we hope everyone can sample great local craft beer to remind them of great times – and to look forward to the better times!"
With independent breweries suffering from COVID-19 restrictions, and the closure of hospitality venues across Australia, the Independent Brewers Association last month got behind the #keepinglocalalive campaign launched by online magazine Crafty Pint – 'The Home of Australian Craft Beer'. 
This group of six Peninsula breweries are all behind the #keepinglocalalive initiative, and the Beach Box provides another opportunity for people to continue to support local employees and businesses; breweries and bottle shops. 
The six breweries, who are all part of the Visit Mornington Peninsula Beer, Cider + Spirits Trail, had to close their Taproom doors in March, adhering to Government restrictions.
A limited run of the mixed 12-pack will be available from all participating bottle shops and liquor outlets on the Mornington Peninsula, including Jetty Road Brewery, Red Hill Brewery, Mornington Peninsula Brewery and selected Independent stores. Also available online for home delivery on Jetty Road Brewery and Red Hill Brewery websites.
Beer List
Red Hill Brewery The Rip Pale (355ml 4.5% abv) + Session IPA (355ml 5.5% abv)
St Andrews Brewery Lager (375ml 5.0% abv) + Golden Ale (375ml 4.6% abv)
Jetty Road Brewery Draught (375ml 4.4% abv) + Pineapple Fritter Sour (375ml 4.2%)
TWØBAYS Brewing Co XPA (375ml 5.0% abv) + Mosaic Session IPA (375ml 5.2% abv)
Mornington Brewery Draught (375ml 4.6% abv) + Brown (330ml 5.0% abv)
Dainton Brewery Pale Ale (355ml 5.2% abv) + Blood Orange NEIPA (355ml 6.0% abv)