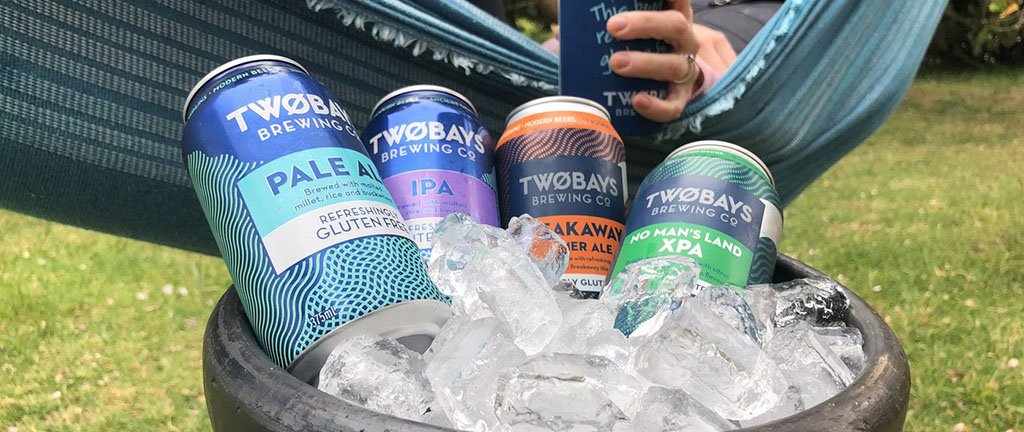 Want to try a new world of beer?
For the first time in TWØBAYS journey to date, we're are beyond excited to put a mixed carton together. 
Only available direct from our website – or from our Taproom – 'EXPLØRE' is made up of four beer styles, including four 375ml cans of each style.
The Summer Ale (4.0%), Pale Ale (4.5%), XPA (5.0%) and IPA (6.0%) present a range of styles for every taste and every occasion over the summer period, but this is a limited run and we'll turn availability off on Monday 27th January – or when stocks run out.
 For us, craft beer is all about exploration and we want everyone to have the opportunity to share and exchange notes with friends over beer. We'd love for everyone to sample the Taproom where we have nine beers of tap, but thanks to EXPLØRE, those who can't travel to Dromana can make their own tasting paddle at home!
Tasting notes:
Pale Ale : Our Pale Ale is an easy-drinking American hopped beer with subtle, but beautiful citrus aromas.
IPA : Our IPA is bursting with flavour and bite, giving off pine and fruity aromatics.
XPA : A bright and punchy extra pale ale with citrus aromas and a clean, crisp flavour. 
Summer Ale : A light, crisp Summer Ale with refreshing hints of mandarin and pineapple.
Pale Ale: 4x 375ml | 4.5%
IPA: 4x 375ml | 6.0%
No Man's Land XPA: 4x 375ml | 5.0%
Breakaway Summer Ale: 4x 375ml | 4.0%