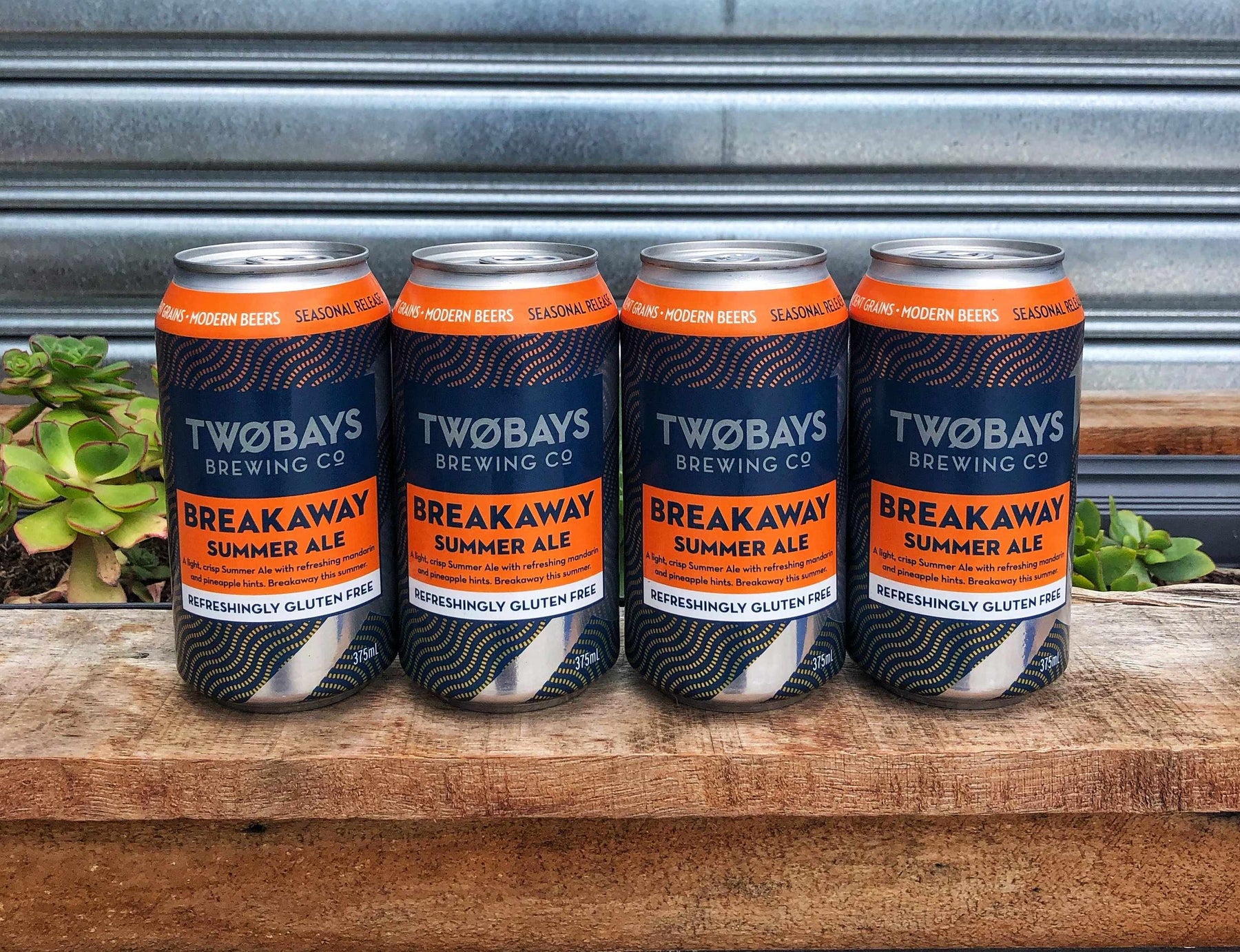 SUMMER ARRIVES FOR ALL BEER LOVERS!
We've jumped on the Summer Ale bandwagon, but this one is for everyone to enjoy – especially those who avoid gluten.
The scene of kicking back on a hot summer day with a cold beer may be synonymous with Australia, but it's not a pastime everyone can enjoy so easily.
We're trying to change that with our latest offering – Breakaway Summer Ale – an easy-drinking crisp beer with subtle hints of mandarin and pineapple.
Our owner and CEO Richard Jeffares loved nothing more than to crack a cold one with friends and family on roasting hot day, until he was diagnosed as Coeliac in 2015. Then a US road trip inspired him to open Australia's first dedicated gluten free brewery and taproom. Thanks to the release of the brewery's third seasonal release packaged beer, he can once again enjoy that experience.
"Aside from this being a safe and tasty beer that those with gluten intolerances can enjoy, there is a large population of 'healthy balancers' who may choose to be gluten free for summer," says Jeffares.
"We wanted to brew a beer for those people too."
After the release of our Pale Ale and IPA, we put out a hoppy Brown Ale for winter and a world-first gluten free XPA in Spring. Breakaway Summer Ale offers a lower alcohol beer than any of the previous releases.
A Summer Ale is more of a concept than a defined beer. With bright, tropical flavours and bright packaging, brewers are free to put their own spin on this style.
"With its 4.0% abv, we feel that this a beer that is accessible to everybody [over the age of 18]," says head brewer Andrew Gow.
"Even for those that don't need to avoid gluten; it's a beer brewed with alternative grains for everyone to explore."
The Summer Ale is available for tasting at our Taproom on Friday, Saturday and Sunday afternoons with gluten free pizzas, alongside our core Pale Ale and IPA, a lager, a Mosaic IPA, a lime and coriander Gose, Ollie's Hoppy Brown Ale, the XPA, and a mid-strength beer made using red lentils.
We also recently won a bronze medal in the 'Best New Business' category in the RACV Victorian Tourism Awards!
The details

16x 375ml | 4.0%
IBU 9 | EBC 7.5