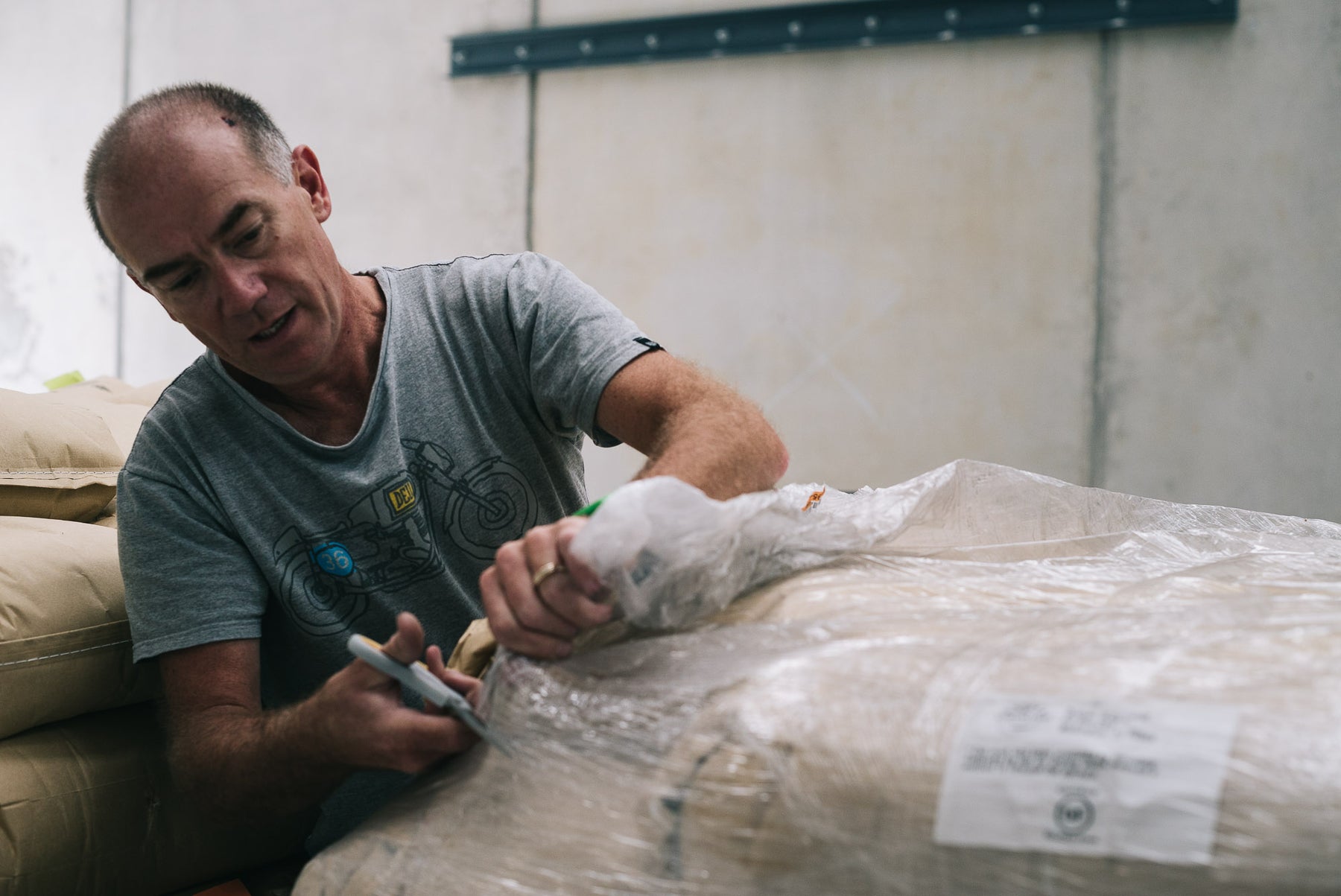 Meet Richard: TWØBAYS Founder and Gluten Free Beer lover
WHY I LEFT MY DAY JOB TO OPEN A GLUTEN FREE BREWERY
From the moment I tasted my first gluten free beer at Ground Breaker Brewery in Portland, Oregon, I knew I had to bring this experience to Australia.
The next day I walked into Ghostfish Brewing Company in Seattle and it clicked – my brewery had to have a taproom too. That way, everybody could come and share great beer with friends in a dedicated gluten free environment.
Having a great beer with friends is a social pastime I really missed when gluten was removed from my diet in 2015. I didn't want coeliac disease to change my lifestyle, but I could no longer choose from the great range of quality craft beer at my local pub or bottle shop – I could only wonder what a Double IPA or Gose would taste like.
I JUST WANTED A GREAT BEER
My love of beer was rejuvenated when I discovered what was happening in the US gluten free world. Pioneers from Ground Breaker, Ghostfish and Holidaily were brewing up a storm and I needed to bring that home.
Brewers in Portland, Seattle, Denver and Montreal have started to work exclusively with gluten free grain over the past few years to create exciting beers. This groundswell has led to a whole new craft malting industry, with artisan maltsters exclusively using gluten free grains to make great gluten free malts.
Great beers need quality ingredients – and gluten free beer is no exception – so I reached exclusive agreements with Grouse Malting House (Colorado) and Eckert Maltings (California) to bring their malts to Australia and New Zealand – so we could brew using the best ingredients available.

12 MONTHS LATER..
Last weekend, I kicked back with a Double IPA from Seattle's Ghostfish Brewing Company (wow!) and I contemplated the 12 month journey I had been on (and the big hoppy flavours of my IPA!) – and was delighted in my decision to leave one career behind and open TWØBAYS Brewing Co here on the Mornington Peninsula in Victoria.
There are pioneers who have been producing gluten free beer in Australia for ten years. But since the arrival of gluten free malts, craft brewers have shifted the dial in the US. I was able to experience a whole selection of quality gluten free craft beer in an awesome environment in the middle of nowhere. It is the breakthrough the craft beer market made almost ten years ago.
SHARING THE LOVE
Now, I didn't quit my career just to drink good gluten free beer! I hung up the suit so that I could share it with everyone.

I have always dreamed of creating a strong brand and building a community around it, and that's what TWØBAYS Brewing Co is doing. I very quickly found that I'm not the only person craving a great gluten free beer!
After a decade of helping other businesses grow and develop, it was my own personal necessity that has taken me down this path, and a burning desire to bring the experience I had in the US to the gluten free consumers in Australia.
In America, I could enjoy an experience that fulfilled the sensory journey I had missed. I want gluten free consumers to have the whole craft beer experience; the variety, the venue, the flavours, the sound, the sight and the smell.
TWØBAYS Brewing Co is bringing this to Australia – because everybody deserves to be able to enjoy a craft beer experience!
Richard Jeffares – opening a new chapter for Australian gluten free beer