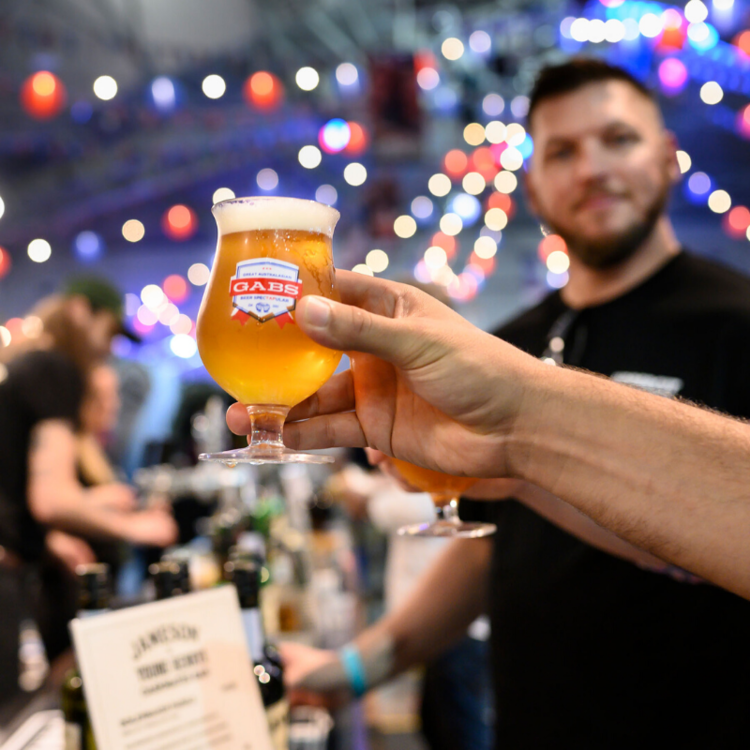 Good Beer Week is back and celebrating 10 years since launch
Mecca is back. After going digital with the rest of the world in 2020, Good Beer Week returns in person with aplomb. Featuring more than 300 events across Melbourne and Victoria, 14-23 May might be a long week in anybody's book, but for good beer (really good beer), it's worth burning both candles for.
The only problem is, more than 99% of the beers on show are not gluten free beers. Now TWØBAYS Brewing Co is at the table and trying to shift the balance. Featuring in three Good Beer Week Events, and with beers in contention at the Australian International Beer Awards (AIBAs), we're starting to get a foothold at least.
First up, Bad Shepherd Brewery is hosting the third annual South East Beer Festival to celebrate 10+ local indie breweries! They're blocking off the street to celebrate the best of Bayside Melbourne with more than 80 beers, food trucks, kids' entertainment, games, prizes, live music – and it's dog friendly!
Then we head into Melbourne itself to our good friends at The Fox Hotel Collingwood where it's battle of the gluten free breweries, with 8 gluten free beers from TWØBAYS, O'Brien and Wild Polly expertly matched to 8 gluten free dishes. Brewers will be in for a chat, the fire will be lit and records will be spinning.
Finally, it's GABS, where beer lovers can explore more than 500 beers and ciders from across Australia and New Zealand, including 100 brand new craft beers brewed especially for the event. We'll have a brand new, super exciting brew there for all to taste!
"Good Beer Week Melbourne is hands down one of the best beer events I've experienced in my brewing career. The variety of events, the enthusiasm of consumers, and the organization should be a model for beer weeks worldwide." Ben Edmunds, Brewmaster of Breakside Brewery, Oregon
Historically, more than 75,000 craft beer lovers would head to Melbourne from across Australia and overseas, with international guest speakers, big-name chefs, masterclasses, degustation galore and live music on show. There are sure to be fewer this year, given the global situation, but the line-up is in no way diluted.
Run by Australia's not-for-profit Independent Beer Association, its founders' stated goal is to establish the leading beer festival in the Asia Pacific region. Good Beer Week is the biggest single platform for local brewers and beer businesses to showcase themselves to a broad audience and it plays host to the Australian International Beer Awards (AIBA) and the three-day Great Australian Beer SpecTAPular (GABS) Beer, Cider, Food & Festival at Melbourne's Royal Exhibition Building.
Events this year are split into 6 categories (plus trade and festival events):
Pint of Origin – Melbourne's best pubs and bars will host beers and brewers from every Aussie state and territory plus NZ, the US, Canada and Europe.
Beer Lover – 48 tasting, takeover, showdown and happy hour events across Melbourne
Foodie – 48 pairing, degustation and everything-you-could-ever-want to match with beer events
Beer Geek – 32 events for the nerds among us
Good Times – 41 beer-inspired good-time events, from lock-ins and block parties to karaoke and bingo
Active Beers – 9 events for those who believe in the importance of a balance between craft beer appreciation and an active, healthy lifestyle.