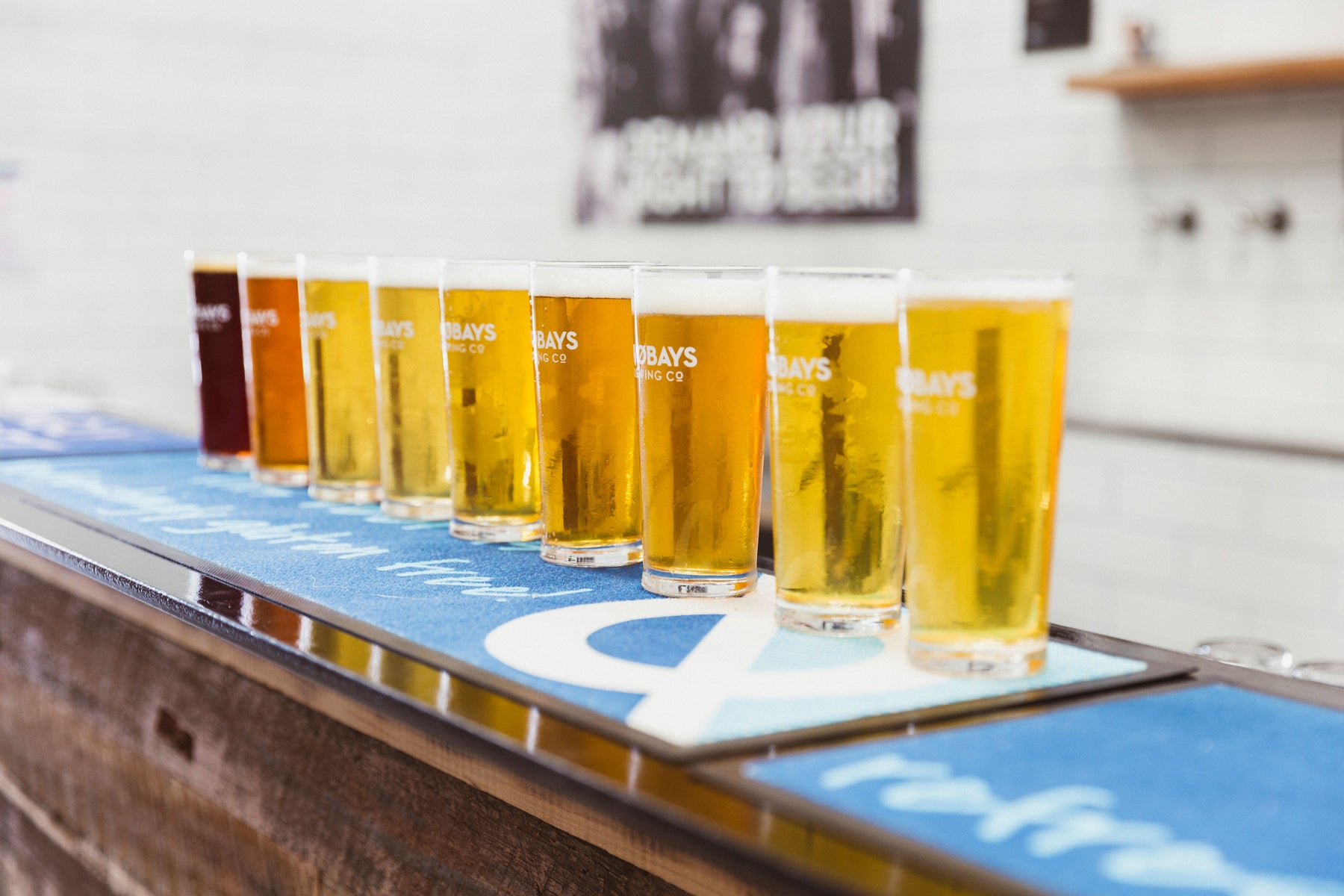 The different styles of gluten free beer available on the market for coeliacs
Find gluten free beer near me for coeliacs
The Australian gluten free beer market has grown and evolved with a sharp trajectory over the last five years, offering far more variety for the consumer.
While the global beer market as a whole is on the decline, gluten free beer is one of the only categories growing, almost as quickly as Fior Markets predicted in March 2019 (CAGR of 16.3% to US$18.7bn globally 2018-25), despite the global pandemic.
"Impact of online retailing is generating more awareness among consumers about gluten-free beer and increasing consciousness of the health benefits of gluten-free products are the two major factors boosting the market," according to the Fior Markets report.
With up to one in four Australian adults avoiding gluten (according to the 2020 Medical Journal of Australia), consumer demand is growing and awareness around choice of brands and range of styles available is broadening in parallel. 
While some consumers are diagnosed with coeliac disease or recommended gluten aversion on medical grounds before they turn 18 years old, others have enjoyed beer – and craft beer – before health interventions or choosing to live a gluten free lifestyle; sometimes for many years – bringing greater knowledge, preferences and demands to the gluten free breweries in Australia.
Packaged gluten free beer and gluten free beer on taps across Australia
While the global pandemic supported the growth of off-premise gluten free beer consumption, it stunted the spread of on-premise beer on tap – or the keg side of the market – where there is greater opportunity for gluten free breweries to experiment with different styles of beer in smaller batches.
TWØBAYS, for example, has released 23 different beers in cans and almost 100 beers in kegs across its two brands – TWØBAYS and GFB. From straight up Australian Draughts, Pale Ales and German pilsners, to Almond Milk Porters, Red IPAs and Margarita and Passionfruit Sours, as Head Brewer Kristian Martin explains, "we are testing the boundaries of gluten free beer and really showcasing what these gluten free malts can do".
Everytime we release a new limited edition beer, we like to tease out the style and hop flavours," explains CEO and Founder Richard Jeffares.
"Some of the guesses we get are really fun, and they show the great knowledge our supporters have around beer styles and what is possible.
"We really support this – as a Coeliac, it's really important that we understand as much as possible about what we are consuming. And with our beer, it's safe and fun to learn more about. It really adds to the experience, which is why I started this gluten free brewery to begin with.
"There is so much more that we've experimented with on our pilot system; from ESBs and Blue Corn Cold IPAs, to Black IPAs and Raspberry Sours. Don't worry, there is plenty more to come.
"You only have to look at the back catalogue of styles explored in the 'barley beer' world to get very excited about what are brew team can conjure."
"We use 'traditional' beer styles as a guide, but we're not trying to replicate them," adds Kristian Martin.
"We're creating new ways of showcasing great malts and expressing different flavours." 
"Our creativity is not inhibited – in fact the limitations drive us to test the malts to their full potential," adds Kristian.
"For example, the nutty flavour in our Red Rocks Red Ale was a result of specialty millet malt we used –  and we didn't hide that. We created a great beer around it." 
For those wanting to explore as many gluten free beers on tap as possible, Australia's only dedicated gluten free brewery and taproom at TWØBAYS in Dromana on Victoria's Mornington Peninsula offers 11 different beers on tap with a selection of gluten free pizzas.
And for those keen to try different styles outside of Victoria (some not available in cans), TWØBAYS tries to get its kegs on the road a few times a year in Coeliac Awareness Week Free The Taps and Taps on Tour events, where craft beer venues turn multiple taps over to gluten free beer for a period of time.
There are also other venues that always pour TWØBAYS or GFB on tap, or safely rotate, with TWØBAYS beers on the cycle.
Find gluten free beer near me for coeliacs
TWØBAYS releases in can
Pale Ale (always available)
IPA (always available)
Ollie's Brown Ale
No Man's Land XPA
Breakaway Summer Ale
XPA (always available)
Mosaic Session IPA
Red Rocks Red Ale
Pulp Fusion Passionfruit Sour (available every summer)
SMASH Pale Ale
Hop The Wall West Coast IPA
Ball Park Bloom Saison
Lager (always available)
No Doubt Stout (available every winter)
Big Red IPA
GFB Draught (always available)
Stargaze Hazy Pale
Session Ale (always available)
Margarita Sour
Mandarin Rice Lager
Almond Milk Porter
Nectaripa NZ IPA
GFB Ginger Beer