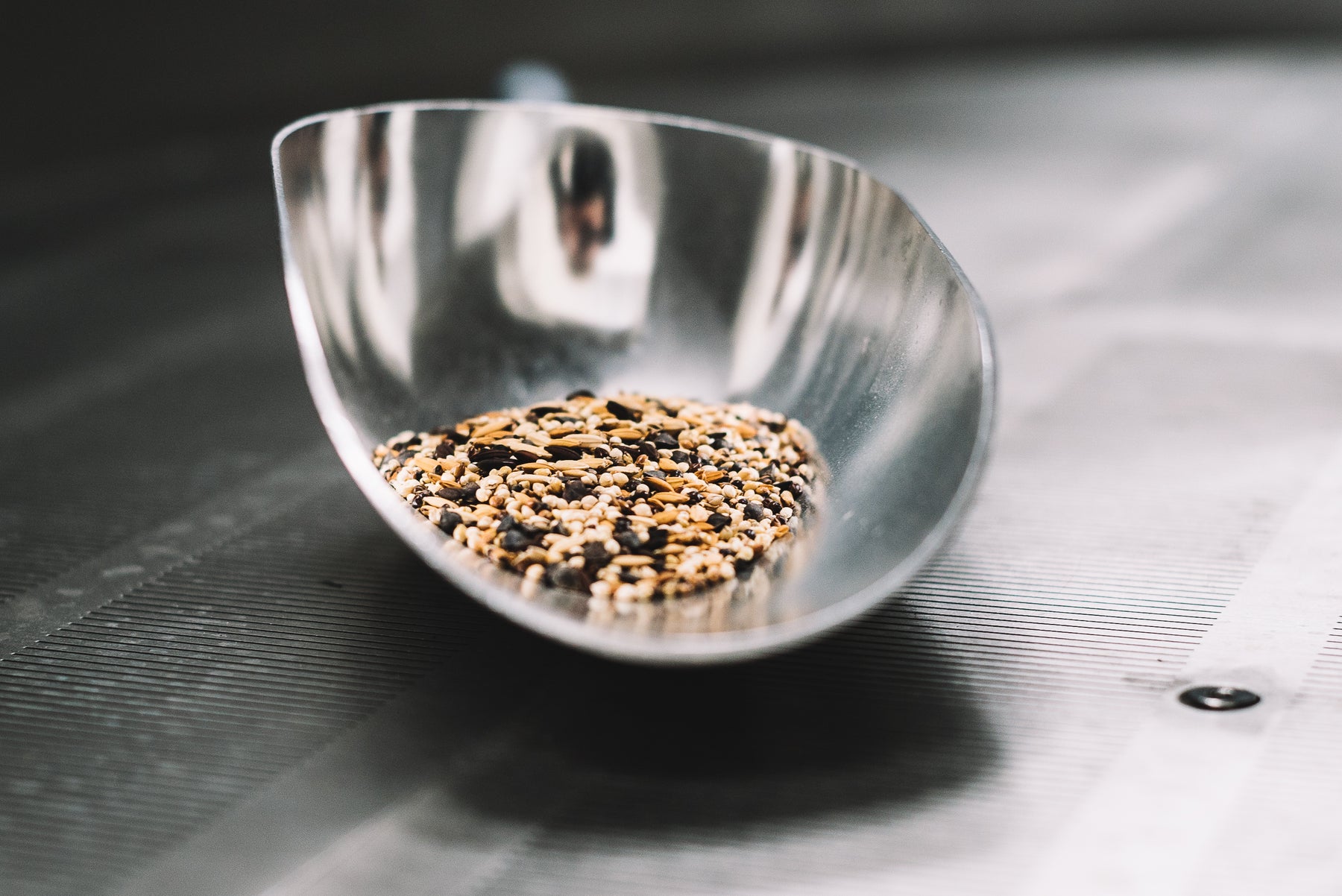 FROM GLUTEN FREE GRAIN TO GLASS
The most important thing about a craft beer experience is to understand what has gone into it.
At TWØBAYS Brewing Co, we are about the journey, not just the destination. For us, making great beer is not as straight forward as it is for our friends in the 'barley' world – but the essential ingredients are exactly the same – malts, hops and water. And the process is identical.
SPOT THE DIFFERENCE
In order to safely brew great gluten free beer, we only use malts that have never contained gluten. We are not interested in brewing any other way. 
Gluten free grains have their own flavour profile which is different to barley. But we don't see that as a barrier; we see it as an opportunity! Wine is pressed using an assortment of grape varieties and beer can be brewed from many grains – not just barley, wheat and rye!
Some of the ingredients used in gluten free beer includes millet, sorghum, buckwheat, rice, quinoa, corn, lentils and even chestnuts – so there are plenty of exciting choices for us to explore! 
FINDING THE BEST GLUTEN FREE MALTSTERS IN THE WORLD
We searched all over Australia and New Zealand for gluten free malts, but the market is not in place yet, so we cast the net wider to find the best gluten free maltsters in the world. We are proud to have partnered with Twila, from Grouse Malt House (Colorado), and Jim, from Eckert Malting and Brewing (California), to bring their malts to Australia. These pioneers have enabled gluten free craft breweries in America to grow and develop – and now we will do the same over here!
HOW FAR BEHIND 'BARLEY BEER' ARE WE?
There is no doubt that barley is the predominant beer-brewing malt, but gluten free grains (like millet) have been used in brewing for more than 5,000 years – so it's been done before! 
Brewing with gluten free malts may still be in its infancy, but there have been huge leaps in the last three to four years – and we (and those more qualified than us in the US) believe that modern gluten free beers can rival great 'barley beers'.