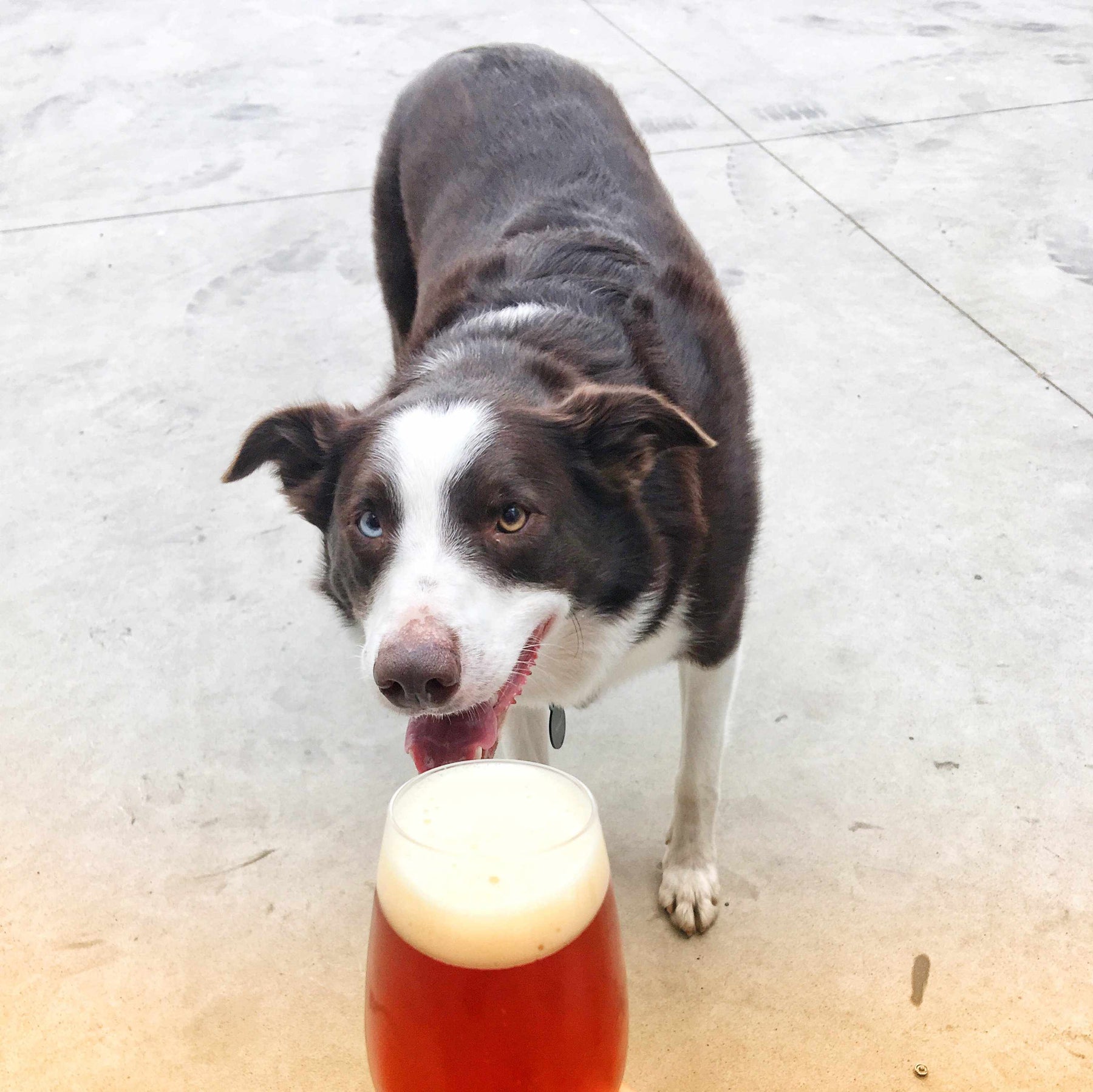 Ollie is out!
Shop for Ollie's on TWØBAYS website
Shop for our beer at bottle shops or enjoy at venues 
It's true! The new Brown Ale named after our Head Brewer's dog is now in cans and available to for order across Australia (with $5 shipping to metro and most regional areas).
At TWØBAYS Brewing Co, we want to create the true craft beer experience for everyone, so every quarter (or maybe even more frequently) we'll release a new gluten free beer style and flavour according to the season! 
First up is Ollie's Hoppy Brown Ale for Winter 2019.
Ollie's is a great gluten free winter beer that emanates subtle cocoa aromas, light-roasted toffee notes and a gentle, playful bite.
It's a delicious brew named after Ollie, our head brewer's dog!
No dog was harmed in the capture of this photograph!
The details

16x 375ml | 5.5%
IBU 35 | EBC 38