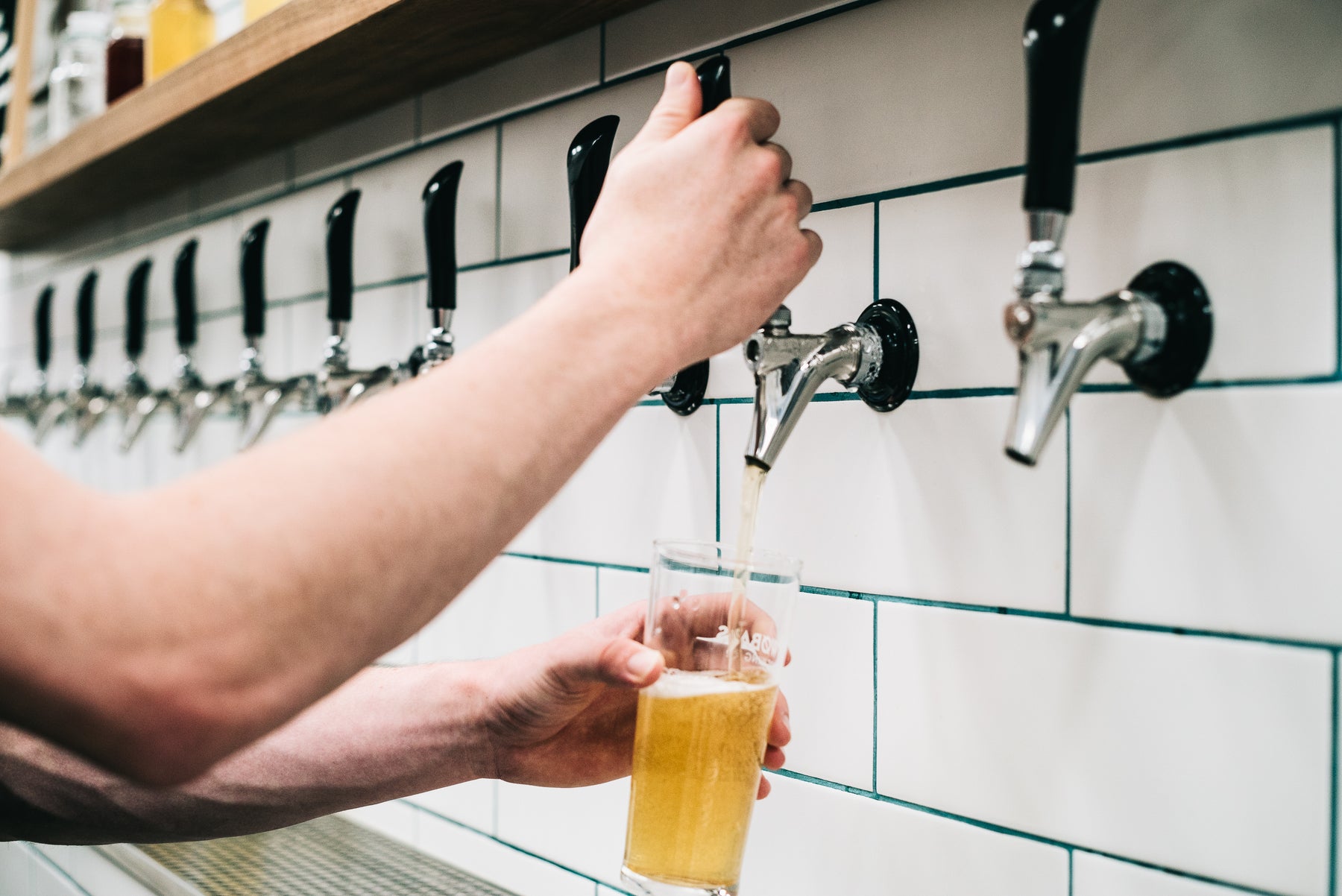 Why 10 taps across the country are already pouring Australia's best gluten free beer
Find venues and bottle shop stockists serving TWØBAYS near you.
If COVID-19 has taught us anything, it's that we are social creatures. We do not like isolation.  
And just as Australians do not enjoy being restricted in what they can and can't do with family and friends, people who avoid gluten do not enjoy having to miss out on great craft beer, freshly poured from the keg. 
There are a growing number of venues that recognise the value of having a gluten free beer on tap. Not only does it mean they can cater to a growing gluten free customer base, but gluten free beer fans are taking their friends along because it means they can all share a beer. The venues are even getting great feedback from beer drinkers who don't have to avoid gluten!   
And while TWØBAYS is now in venue and bottle shop fridges all over the country, we know people want more kegs out there. 
Why do people avoiding gluten want beer on tap? 
For the same reason more than 2.5 million Australians want a freshly poured beer every week; many of those who avoid gluten crave beer on tap. But it's a lot harder to access. At the time of writing, just 10 venues carry TWØBAYS kegs. 
"We predict that number will grow rapidly – even in these difficult times for hospitality venues around the country," says TWØBAYS Brewing Co founder Richard Jeffares, who loved craft beer until being diagnosed with Coeliac Disease in 2015. 
"More than 3 million Australians avoid gluten, and our dream is for every venue across Australia with a liquor license to serve gluten free beer – on tap or cans in the fridge. I'd love as many venues as possible to keep a clean beer line safely dedicated to gluten free beer.  
"It's a challenge to help people understand that just because you don't consume gluten, it doesn't mean you don't want a fresh schooner with your gluten free parma and chips. And because I have Coeliac Disease, it can't just be a 'gluten reduced' or wheat free beer – our beer is Coeliac Australia endorsed so that people know it's safe to drink if you're avoiding gluten. 
"Enjoying craft beer again – freshly poured in a pint, schooner, pot or tasting – was one of the major driving forces behind the concept of our brewery. I missed watching the beer flow into the glass, I missed the lacing on the glass, the head on the beer and I missed buying a round of freshly poured beers for family and friends.  
"We know from our customers that they are desperate to be able to go to their local pub and have a beer fresh from the tap – just like everyone else! They're sick of being told that their only option is the cider tap!" 
Where can you get TWØBAYS gluten free beer on tap? 
Saltwater Phillip Island (in Victoria) put our Pale Ale on tap a few days after we launched in 2018, and they haven't taken us off since. Craft beer taproom The Duke of Brunswick in Adelaide turned their entire kitchen gluten free in 2019, and started pouring TWØBAYS gluten free beer. They have added two new dedicated taps rotating our core and seasonal beers (pictured here). 
Other venues followed by adding TWØBAYS to their tap lists across Australia, and now beer lovers can drink straight from the taps in Victoria (post Covid restrictions), New South Wales, Queensland, South Australia, Tasmania and the Northern Territory. 
According to Untappd, TWØBAYS IPA is Australia's best gluten free beer, with our XPA second and our Pale Ale not far behind – and the core range is on tap at the following craft beer venues, with limited seasonal release beers rotating when available: 
Victoria (all venues currently closed, but we hope they're opening soon!) 
Saltwater Phillip Island, 10 Beach Crescent, Newhaven 3925 

 

Moon Dog

 World, 32 Chifley Dr, Preston 3072

 

Hard Road

 Brewing, 31 Holloway Dr, Bayswater 3153

 
New South Wales 
Harts Pub, Essex St and Gloucester St, The Rocks,

 Sydney

 2000

 
Queensland 
Prince Alfred Hotel, Ipswich, 170 Brisbane Rd, Ipswich 4304

 

Ballistic Beer Springfield, 37 Sinnathamby Blvd, Springfield Central

 

4107

 

Bar 951, 951 Wynnum Rd, Cannon Hill

 4170

 
Northern Territory 
Lola's Pergola Darwin, 48 Marina Blvd, 

Larrakeyah

 

0

820

 
South Australia 
The Duke of Brunswick Hotel, 207 Gilbert St, Adelaide

 

5000   

 
Tasmania 
Crescent Hotel, 100 Burnett St, North Hobart 

7000

 
No venue close to you? Ask your local publican – we'd love to talk to them about the benefits of catering to their gluten free customers! 
TWØBAYS Brewing Co Taproom – Dromana, VIC 3936 
We really look forward to being able to open the TWØBAYS Brewing Co craft beer taproom soon (hopefully before Christmas), so that people can explore our nine taps with gluten free pizza, family and friends.