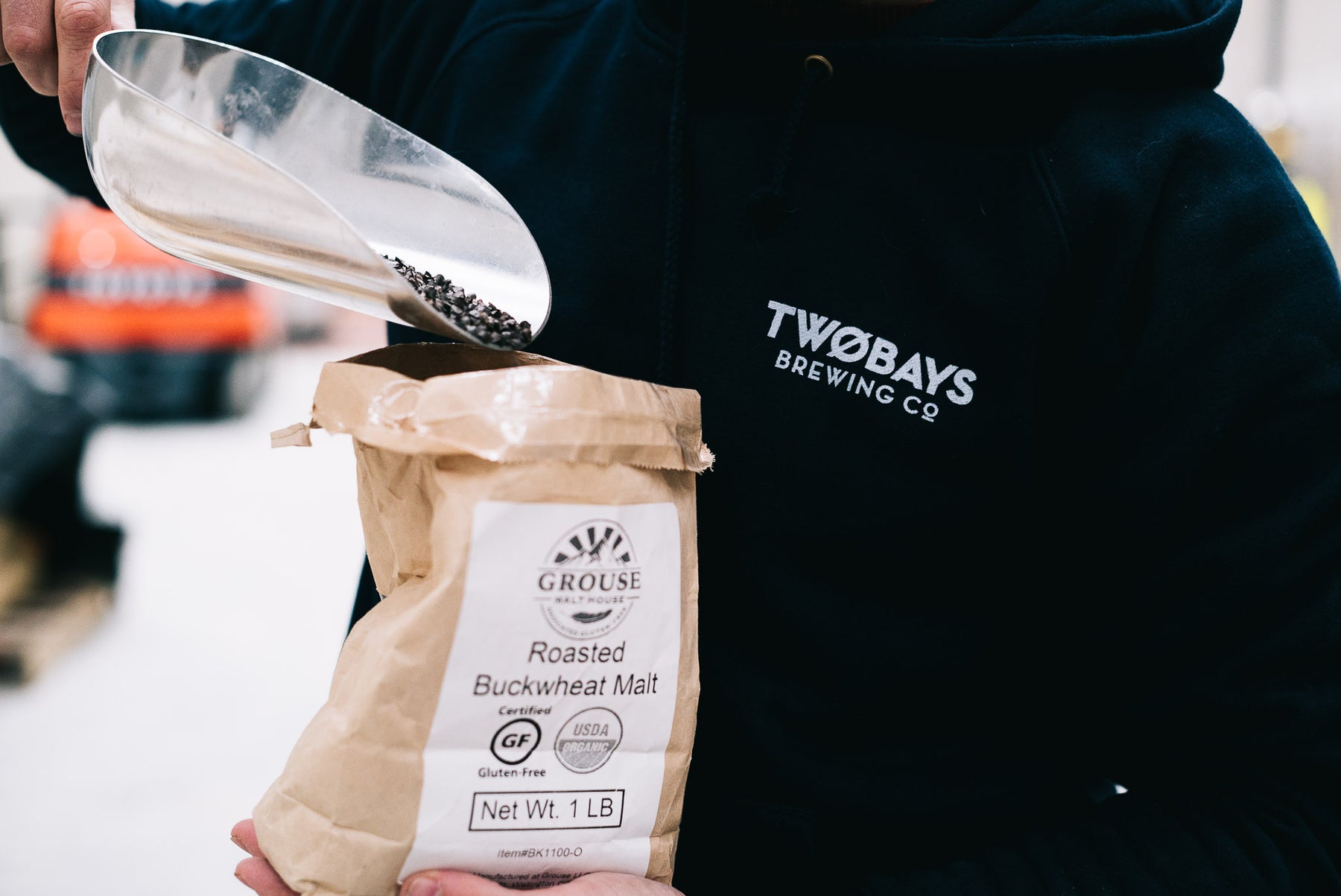 Why Australian gluten free beer is safer than gluten reduced – and still tastes great
After visiting breweries in the U.S., Richard Jeffares knew that some of the best craft beers can be gluten free – so why bother with gluten reduced?
 There is a reason naturally gluten free craft beer doesn't taste exactly the same as 'normal' craft beer. It is made from different malts.
But that doesn't mean a gluten free Pale Ale, IPA, Lager, Saison or Porter can't taste just as sensational as its 'conventional' equivalent.
Take red wine, for example. A Pinot Noir uses a different grape to a Shiraz, so they smell, look and taste different. But both can still be fantastic wines. It's the same with beer malt.
With ancient – and naturally gluten free ­– grains such as buckwheat, millet, rice, quinoa, amaranth and even chestnuts, malted by dedicated gluten free maltsters, there is a world of flavour out there for the gluten free brewer to explore.
Why we have chosen to only use naturally gluten free malts
According to the government food standards (Australia and New Zealand), beer labelled 'gluten free' in Australia cannot be made from barley, wheat, rye or oats – all ingredients used in 'normal' craft beer.
And while there are a few 'gluten reduced' beers available in Australia, there is no actual threshold to define 'gluten reduced'.
Alarmingly, scientists from the national Australian science agency (CSIRO), who are experimenting with new gluten detection tests, are discovering harmful levels of gluten in those beers marked 'gluten reduced'.
This is because the test is "broken", according to analytical CSIRO chemist Michelle Colgrave.
"There were some beers that had very low levels of gluten, barely detectable, while others had as much as an untreated beer," Colgrave said.
Those brewing 'gluten reduced' beer are either filtering gluten or just breaking it into smaller particles, generally using enzymes. The problem is that the enzymes process gluten into particles that are too small for current tests to detect.
While scientists get their teeth stuck into new tests, we recommend those with intolerances stay away from beers made with barley, wheat, rye and oats even if they are 'reduced'. It's the only way to be completely safe.
And it's why we only use naturally gluten free malts.
Dedicated gluten free maltsters
TWØBAYS Brewing Co imports certified gluten free malts from Grouse Malting and Roasting Company in Colorado, and Eckert Malting and Brewing in California.
Grouse and Eckert are two of just a handful of craft malting companies in the United States, and they are pioneers among an even smaller number of malting companies devoted exclusively to gluten free malts. We hope that with the increase in craft malting companies in Australia, that we can start to gluten free malts locally soon.
When it comes to the other ingredients in our beer, we will only use dry yeasts that don't contain any gluten. The other key ingredient – hops – are naturally gluten free too.
This means the beer has never come into contact with gluten, creating a consistently safe experience for everybody to enjoy a delicious and wide selection of 100% gluten free beer.
TWØBAYS Brewing Co has a band of loyal followers called The Clan, who are signed up to our mailing list for first access to the first batch of beer later this year. Join The Clan.