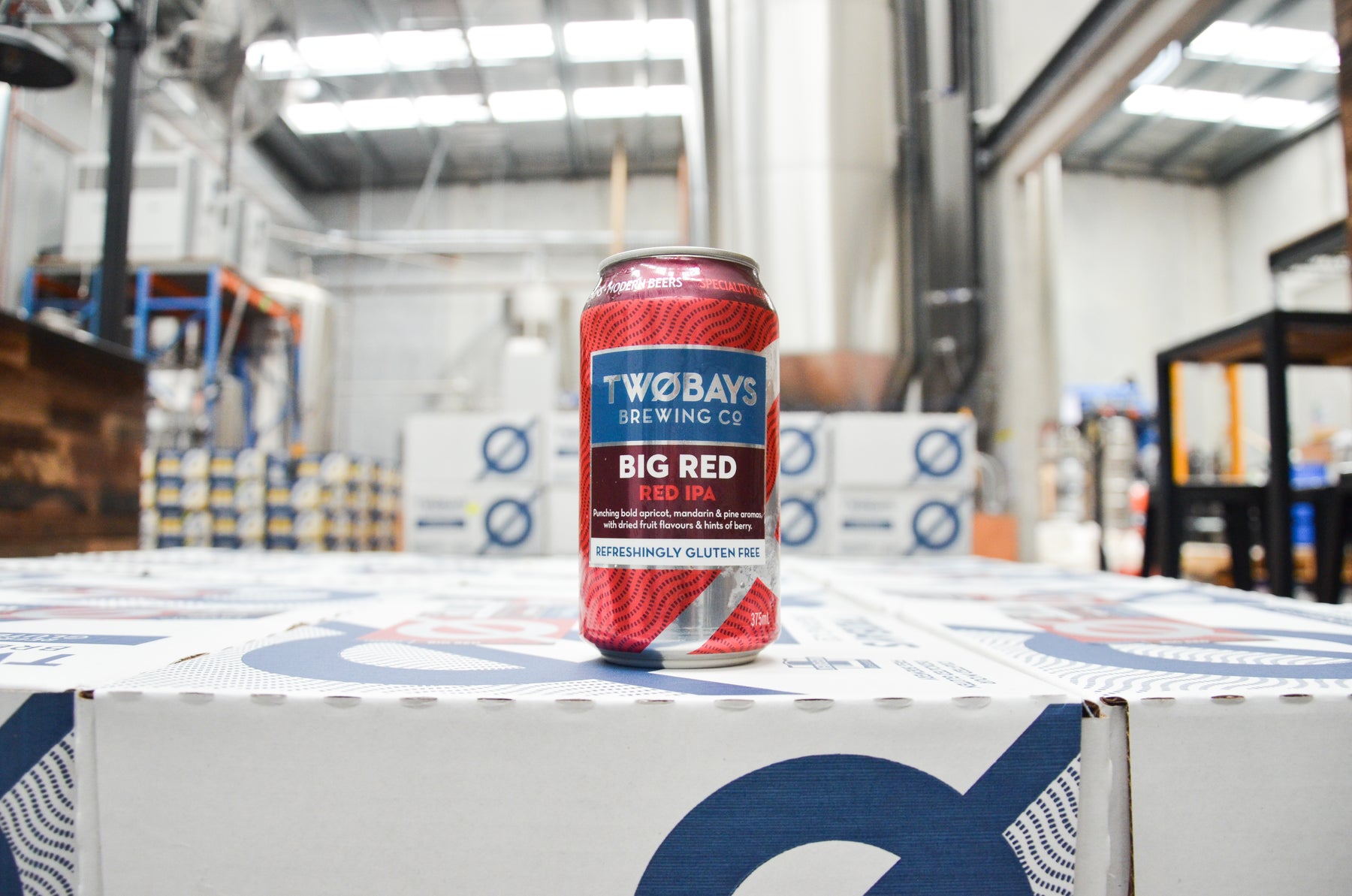 Gluten Free Beer Limited Release 11: Big Red IPA

We all know
Big Red.
 Larger than life; packed full of vim and vigour; bold but balanced, and more than a little bit cheeky.
Just in time for 
International IPA Day
 on Thursday 5th August, Big Red IPA gluten free beer is a party of bold malt and hop flavours. And at the heart of the party is Red Wing Amber, a millet malt with a caramel, raisin and plum profile. This malt paints the town red, bringing its 
deep ruby hues 
with a beautiful sweetness.
Kristian, Ajay and the team have married the party starter with West Coast style American hops to cut through sweetness and balance flavours, with apricot, mandarin and pine aromas coming up nicely.
We unleashed Big Red on the
Australian International Beer Awards
 last month and it won a silver medal, so we tightened a few things up, scaled down the ABV a little and packed another brilliant gluten free beer.
"It's not uncommon to have a punchy bitterness to cut through some of the additional malt sweetness," says Head Brewer Kristian Martin.
"In my opinion, the better examples are balanced, with big flavours, avoiding anything too earthy or grassy in the hoppy character – and not overly sickly sweet."
Founder Richard Jeffares said: "never in my wildest dreams did I think I'd taste an Australian brewed Red IPA again when the doctor told me I had Coeliac Disease. We released a Red Ale called Red Rocks last year and that was a cracking gluten free beer. This IPA is the hoppy, slightly more boisterous elder sibling – perfect winter drinking." 
"This is our 11th limited release in the last two years and the beers get more and more fun to make and we're getting more and more great feedback from our growing Clan of TWØBAYS fans".
Big Red has been on tap at our craft beer taproom in its first incarnation as an Imperial Red IIPA (7.4% abv) since April 2021 and goes very well with our gold medal-winning stout and a beautiful wood-fired gluten free pizza in front of our new fireplace. We look forward to welcoming everyone back now that Mornington Peninsula breweries can open up again after Lockdown 5.0.
With our Red Rocks Red Ale hitting the market to much excitement in August 2020, we wanted to revisit the Red Wing Amber malt, but with a different style. The malt is still the hero in this version, but a double dry hop, featuring Ekuanot, Cashmere, Simcoe balances it out with a hop-focused finish.
"We just try to brew the best gluten free beer out there – the best gluten free beer Australia has to offer," says Richard Jeffares.
"The Australian wheat free beer and gluten free beer category is on the rise and we want to stay at the forefront – pushing the boundaries in every direction possible."
"This is a great example of a big winter beer that I missed after being diagnosed. I tried cider, but it just doesn't offer that comfort experience. I love wine too, but it's great to be able to savour a couple of these in front of the fire."